Hey, I am Saurabh! 👋
Go Developer | DevOps Engineer
About.
I am a passionate and creative developer from India with a strong interest in Open source projects. I hold a Bachelor of Technology ( B. Tech ) degree in Computer Science and Engineering. I mostly work on Backend development with Golang and Cloud-Native technologies. I have multiple years of professional remote working experience and have worked in distributed but tight-knit teams that span multiple continents across the globe.

I have contributed to some of the big Open Source projects by 𝗚𝗼𝗼𝗴𝗹𝗲, 𝗚𝗶𝘁𝗵𝘂𝗯, 𝗗𝗶𝗴𝗶𝘁𝗮𝗹𝗢𝗰𝗲𝗮𝗻, 𝗢𝗽𝗲𝗻𝗙𝗮𝗮𝗦, 𝗛𝗲𝗹𝗹𝗼𝗙𝗿𝗲𝘀𝗵, 𝗔𝗿𝗸𝗮𝗱𝗲 etc. I am also a startup enthusiast and have multiple years of experience in building tech startups from scratch.

Along with my Full-time job, I also worked as a Freelancer with multiple international clients including some popular companies like Toggl.com, etc.

I am Fully-committed to designing and developing innovative materials. I am highly self-motivated, enthusiastic and always willing to learn more.
I mostly work on developing and debugging web servers, APIs, Libraries and tools using 𝗚𝗼𝗹𝗮𝗻𝗴 and 𝗝𝗮𝘃𝗮𝘀𝗰𝗿𝗶𝗽𝘁.
Proficient in building servers and APIs using 𝗚𝗥𝗣𝗖, 𝗥𝗘𝗦𝗧, 𝗣𝗿𝗼𝘁𝗼𝗰𝗼𝗹 𝗯𝘂𝗳𝗳𝗲𝗿𝘀, 𝗛𝗧𝗧𝗣/𝗝𝗦𝗢𝗡.
Proficient with 𝗠𝗮𝗰 / 𝗟𝗶𝗻𝘂𝘅, 𝗕𝗮𝘀𝗵, 𝗚𝗜𝗧 and 𝗦𝗵𝗲𝗹𝗹 scripting.
Proficient in building fully automated 𝗖𝗜/𝗖𝗗 pipelines for code deployment using 𝗚𝗶𝘁𝗹𝗮𝗯 𝗖𝗜, 𝗖𝗶𝗿𝗰𝗹𝗲𝗖𝗜, etc.
Proficient with 𝗗𝗼𝗰𝗸𝗲𝗿 and container orchestration tools such as 𝗞𝘂𝗯𝗲𝗿𝗻𝗲𝘁𝗲𝘀, 𝗗𝗼𝗰𝗸𝗲𝗿-𝗦𝘄𝗮𝗿𝗺.
Proficient with 𝗛𝗲𝗹𝗺 charts to develop, manage and release helm packages for k8s.
Proficient with 𝗧𝗲𝗿𝗿𝗮𝗳𝗼𝗿𝗺 to automate & setup infrastructures on Cloud service providers.
Proficient with metric collection & monitoring tools such as 𝗧𝗲𝗹𝗲𝗴𝗿𝗮𝗳, 𝗣𝗿𝗼𝗺𝗲𝘁𝗵𝗲𝘂𝘀, etc.
Proficient with metric analytics & visualization using 𝗚𝗿𝗮𝗳𝗮𝗻𝗮.
Experience with Cloud service providers (CSPs), including 𝗗𝗶𝗴𝗶𝘁𝗮𝗹 𝗢𝗰𝗲𝗮𝗻, 𝗔𝗺𝗮𝘇𝗼𝗻 𝗪𝗲𝗯 𝗦𝗲𝗿𝘃𝗶𝗰𝗲𝘀 ( 𝗔𝗪𝗦 ).
Experience with Web Servers and Load Balancers / Reverse Proxy tools such as 𝗡𝗴𝗶𝗻𝘅 and 𝗧𝗿𝗮𝗲𝗳𝗶𝗸.
Experience with various Time-series Databases such as 𝗜𝗻𝗳𝗹𝘂𝘅𝗗𝗕, 𝗧𝗶𝗺𝗲𝘀𝗰𝗮𝗹𝗲𝗗𝗕.
Experience with Relational Databases (𝗠𝘆𝗦𝗤𝗟, 𝗣𝗼𝘀𝘁𝗴𝗿𝗲𝗦𝗤𝗟 ) and NoSQL databases ( 𝗠𝗼𝗻𝗴𝗼𝗗𝗕 ).
Past experience with 𝗠𝗘𝗥𝗡 ( 𝗠𝗼𝗻𝗴𝗼𝗗𝗕, 𝗘𝘅𝗽𝗿𝗲𝘀𝘀. 𝗷𝘀, 𝗥𝗲𝗮𝗰𝘁, 𝗮𝗻𝗱 𝗡𝗼𝗱𝗲. 𝗷𝘀 ) stack.
Past.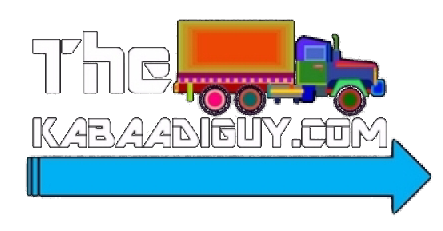 TheKabaadiGuy.com ( Co-Founder )
In the year 2016, I Co-founded a startup, at the age of 20, which was a waste management company. We provided a free doorstep service to collect junk/scrap material from different locations and the environment-friendly service to create go green.
The company served thousands of customers at some major cities of Rajasthan and Madhya Pradesh ( India ).
The startup was featured on the headlines of different newspapers and local news channels.
The startup was also appreciated by Sir Manish Sisodia who has been the Deputy Chief Minister of Delhi ( India ) and also a social activist and active member of the National Executive Committee of the Aam Aadmi Party.
Work.
Here is some of my work.