Kumar Saurabh
About.
I am a passionate and creative Software Engineer from India with a strong interest in Golang and Cloud-Native technologies. I am an Open-source contributor 𝗚𝗼𝗼𝗴𝗹𝗲, 𝗚𝗶𝘁𝗵𝘂𝗯, 𝗗𝗶𝗴𝗶𝘁𝗮𝗹𝗢𝗰𝗲𝗮𝗻, 𝗧𝘄𝗶𝗹𝗶𝗼 𝗜𝗻𝗰.'𝘀 𝗦𝗲𝗻𝗱𝗚𝗿𝗶𝗱, 𝗢𝗽𝗲𝗻𝗙𝗮𝗮𝘀, 𝗛𝗲𝗹𝗹𝗼𝗳𝗿𝗲𝘀𝗵, etc. I am also a startup enthusiast and have multiple years of experience in building tech startups from scratch. Along with my full-time job, I also worked on various projects as a Go and DevOps Engineer ( Consultant ) for multiple international clients.

I mostly work on Backend development with Golang ( Go ) and Cloud-Native technologies. I build robust, secure, and scalable infrastructures using Cloud-native technologies such as Golang, Kubernetes, Docker, SAAS, Terraform, Helm, GRPC, CI/CD, GCP, DigitalOcean, MongoDB, PostgreSQL and proficient with metric collection & monitoring tools such as Prometheus, Grafana, Telegraf, Influxdb, etc. I also work closely building and managing 𝗞𝘂𝗯𝗲𝗿𝗻𝗲𝘁𝗲𝘀 𝗢𝗽𝗲𝗿𝗮𝘁𝗼𝗿𝘀 with Frameworks like 𝗢𝗽𝗲𝗿𝗮𝘁𝗼𝗿-𝗦𝗗𝗞 and 𝗞𝘂𝗯𝗲𝗯𝘂𝗶𝗹𝗱𝗲𝗿 using Go.

I am Fully-committed to designing and developing innovative materials. I am highly self-motivated, enthusiastic and always willing to learn more.


Experience.
Senior Software Engineer
August 2020 - Present
Building a world-class cloud platform for Cloud-Native Applications and reinventing how cloud-native applications are delivered across heterogeneous clusters and cloud environments.
Designing and developing features and enhancements with Go ( Golang ) and Cloud-Native technologies for our products.
Working closely with building and managing Kubernetes Operators with Frameworks like Operator-SDK and Kubebuilder using Go.
Building the platform with the knowledge of Kubernetes (container management solutions), CRDs, Operators, Docker, containers, CICD, public cloud platforms (AWS, Google Cloud Platform, etc).
Collaborating with users, customers, and our product management team to enhance existing products.
Working closely with teammates in design, code, and test-plan reviews to help build robust software and faster knowledge sharing.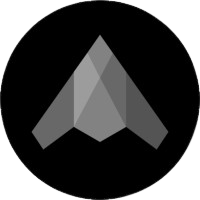 Golang Developer
June 2018 - June 2020
I worked in a Fintech company building a Trading execution platform targeting top Cryptocurrency exchanges. Also, developed data analysis, investment tracking tools in a distributed but tight-knit team spans 3 continents and collaborates through git, Gitlab, messaging, and VOIP.

I mostly worked on developing and debugging web servers, APIs, Libraries, and tools using Golang and Cloud-Native technologies. Along with building core Cryptocurrency Trade execution platform and tools, I also designed, built & maintained robust infrastructure on DigitalOcean / AWS Cloud using Gitlab, Kubernetes, Docker, CI/CD, Terraform, Helm, metric collection & monitoring tools such as Grafana, Telegraf, Influxdb, and other Cloud-native & DevOps technologies.
Go & Devops Engineer - Consultant
November 2017 - June 2020
As a consultant I worked with multiple International clients, helping build functionalities and backend services in Go. I also built robust, maintainable and highly scalable Infrastructures using DevOps and Cloud-Native technologies. I also provided freelance services to some popular clients like Toggl Hire, etc.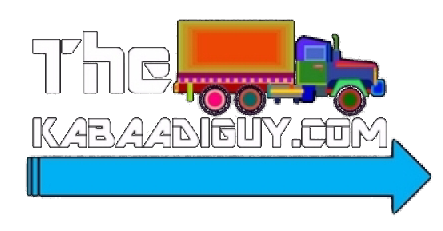 Co-Founder
April 2016 - November 2017
In the year 2016, I Co-founded a startup, at the age of 20, which was a waste management company. We provided a free doorstep service to collect junk/scrap material from different locations and the environment-friendly service to create go green.
The company served thousands of customers at some major cities of Rajasthan and Madhya Pradesh ( India ).
The startup was featured on the headlines of different newspapers and local news channels.
The startup was also appreciated by Sir Manish Sisodia who has been the Deputy Chief Minister of Delhi ( India ) and also a social activist and active member of the National Executive Committee of the Aam Aadmi Party.
Work.
Here is some of my work.